Creating a new work world as people return to the office
Written by: Ching M. Alano
Rise and shine! Time to drag yourself out of bed and get ready for work. Yes, work at the office and not at home, which served as your instant office during the pandemic. With the COVID-19 restrictions easing up as more people are now fully vaccinated, the country's workforce is transitioning from working from home to going back to work. To get the economy back on track, business establishments are reopening and companies are trying to bring their employees back to the workplace.
But not all of us are all that keen to go back to the office.
Indeed, people have settled down to a daily routine around their work-from-home setup and found comfort in it. So, what would it take for employers to encourage employees to come to work? With businesses starting to surge back, how can companies make returning to the office work?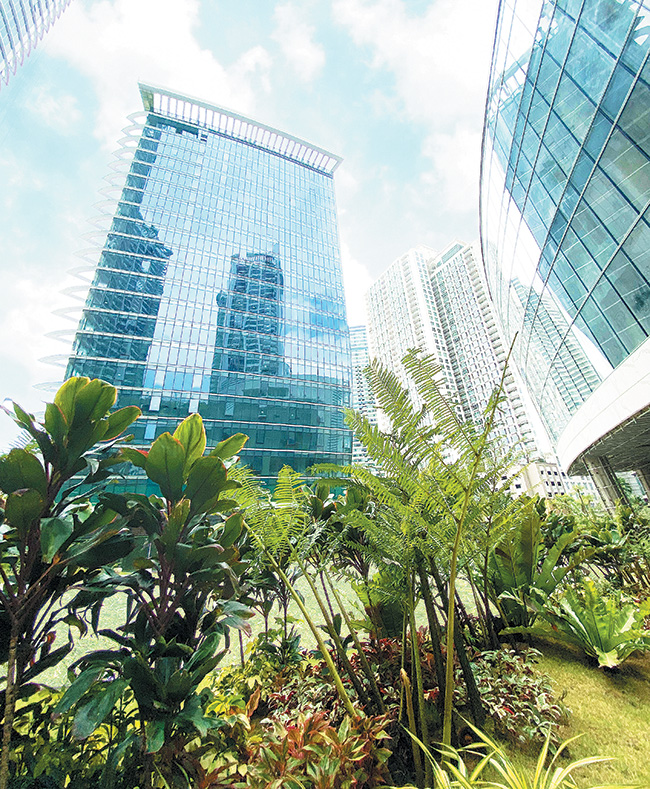 Providing a safe, pleasant and comfortable work environment is an important factor that can help employees work more efficiently and happily. Rockwell Workspaces seeks to answer the call by providing safe and modern office spaces that redefine what one would expect from the workplace.
Your safe office haven, 1 Proscenium, is ideally located on Estrella Street, Rockwell Center, close to Makati's Central Business District.
Future-proofed office space
Picture a 3.6-hectare premier mixed-use development in a self-sustaining community with world-class office spaces designed for the finest professionals and executives in search of the perfect balance of innovation and sophistication, on the one hand, and convenience, productivity, and safety on the other.
Amid this thriving Proscenium community rises 1 Proscenium, developed by Rockwell Land which first ventured into creating premium office spaces conducive for tenants to embrace the distinct Rockwell workstyle.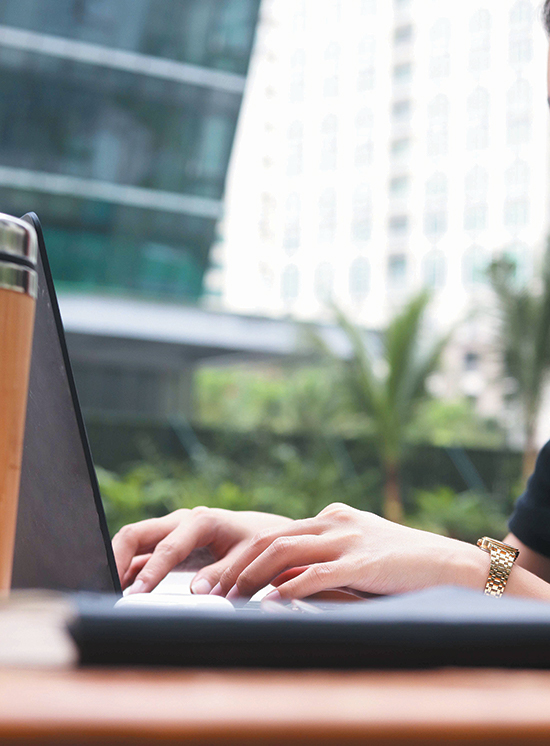 An added draw for 1 Proscenium is that it's a LEED Silver (Leadership in Energy and Environmental Design)-certified building offering 117 to 640 sq.m. of flexible office spaces suited to one's business needs.
With a total of 19 prime office floors, 1 Proscenium is future-proofed beyond the pandemic.
Being a green building, it uses energy-efficient LED lights and low-consumption water fixtures. Equipped with the latest VRF (Variable Refrigerant Flow) air-conditioning system, you'll never have to feel cooped up in an office building, in view of the pandemic, because there are operable windows that can be opened not only to allow natural air to come in but also to save on energy consumption. Moreover, providing natural lighting and optimizing air quality can only redound to a healthier, happier, more productive workforce.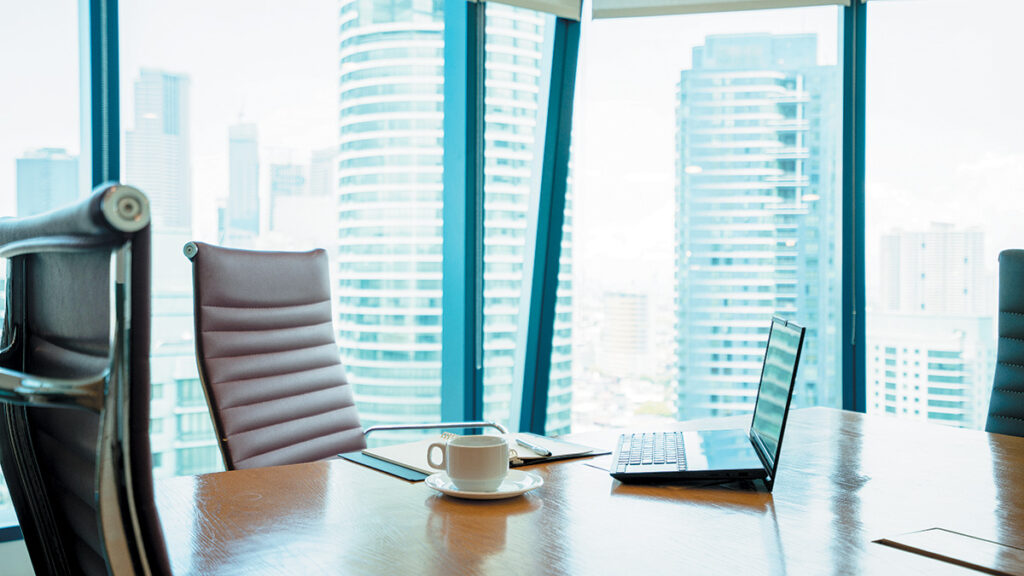 To name a few, 1 Proscenium is already set to become home to workspaces of architectural and design firms, engineering and service companies, and law offices.
Work safety & productivity
The spacious and bright office spaces provide both comfort and security. Proscenium workspaces are equipped with heightened safety protocols, adopting the latest technologies, to ensure tenants of work safety and productivity. For added security and safety, there's RFID access in elevators as well as CCTV cameras, 100-percent backup power, and a centralized fire detection and alarm system. 1 Proscenium is the first Rockwell Center project to have an e-vehicle charging station.
Set in an exclusive community, 1 Proscenium enjoys both the luxury of privacy and the convenience of nearby retail areas at the Power Plant Mall. From shopping to dining and recreational destinations, everything is just a strolling distance away.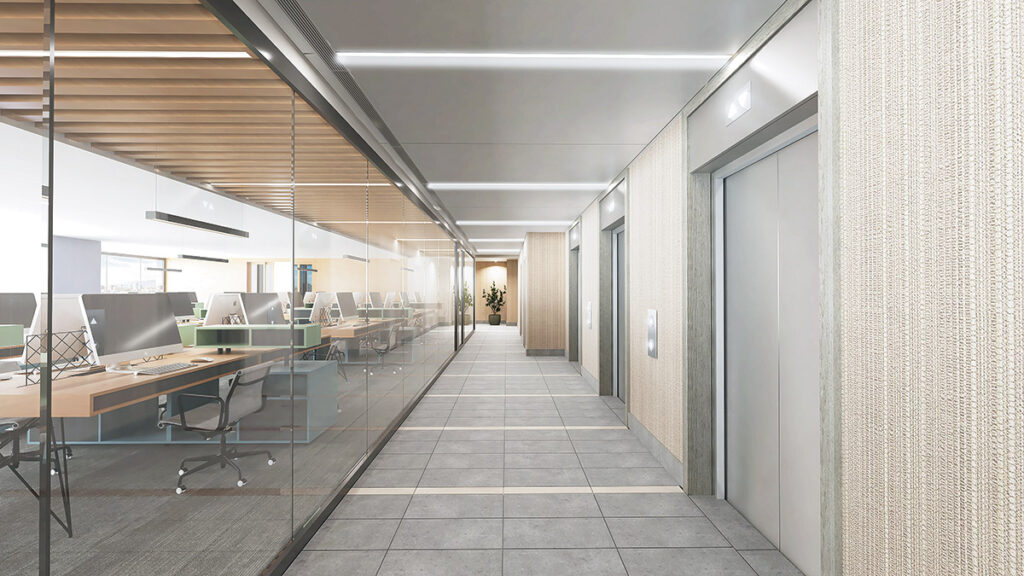 No sweat getting around this self-contained community as it's also bike- and pedestrian-friendly. It's likewise accessible via different modes of transportation, such as buses, jeepneys, vans, and MRT.
This vibrant neighborhood is also accessible to the business district of Taguig. And it will afford more accessibility with the Pantaleon bridge that connects Makati City to Mandaluyong.
Surely, you'll look forward to a  day at the office if you work in an exciting place like this.
Article taken from: https://propertyreport.ph/news-and-events/2022/03/25/25067/creating-a-new-work-world-as-people-return-to-the-office/.
* * *
Live your Rockwell Workstyle at 1 Proscenium! Office spaces for lease and sale. Contact 0917-155-ROCK or visit www.rockwellworkspaces.com.